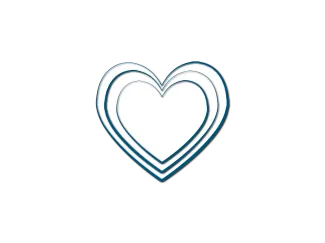 Qualified Charitable Distributions
By Seth Meisler, CFA, CPA/PFS, CFP®
---
"The hardest thing in the world to understand is the income tax."
- Albert Einstein
---
 As Spring approaches, thoughts turn to baseball, gardening, and for the staff at Affiance - taxes. We know that taxes is not everyone's favorite subject matter, but few dislike having the opportunity to pay less. In this article, we'd like to review one of those tax rules where you can both do good and receive a tax benefit at the same time. Specifically – Qualified Charitable Distributions (QCD) from an Individual Retirement Account (IRA).
History
Qualified Charitable Distributions from an IRA have been in and out of the tax code for the past decade. When first enacted, they had a one year expiration date which was renewed by Congress each year. However, by the time Congress renewed the QCD (many times in December and in one instance, retroactively for the prior year), it was very difficult to adequately plan and address. That is no longer the case. As part of the Protecting Americans from Tax Hikes (PATH) Act of 2015, Congress made QCDs permanent, which allows tax payers to plan accordingly. 
Benefits
QCDs allow taxpayers over age 70 ½ to contribute up to $100,000 from an IRA (or beneficiary IRA) directly to a charity. The QCD can satisfy your required minimum distribution (RMD); the minimum annual amount required by the IRS to be withdrawn from an IRA once you reach 70 ½. The benefit of the QCD is that neither the distribution nor the charitable donation are recorded on the tax return. This can be a significant benefit due to the fact that there are certain taxes that can be triggered by your income even when there is an offsetting deduction. For those who are not itemizing their deductions (i.e. taking the standard deduction), the benefits of the QCD are even greater. It is important to note that the distribution must be directly from the IRA to the charity. You cannot have a check made out to you and then make the charitable contribution.
There are some specific rules to the QCD. They include:
You must be 70 ½ or older.
QCDs cannot be made from a retirement plan.  In addition to IRAs, it can come from inactive SEP and SIMPLE IRAs.
You can give less than the RMD, but the remaining RMD must be withdrawn.
Maximum amount that can be gifted is $100,000 per person.  There is no carry forward if more was contributed to a charity.
QCD must be paid directly to the charity.
The QCD can satisfy a pledge.
The amount donated has to be entirely deductible. There can be no benefits to the tax payer.
The QCD can go to multiple charities.
Charities can NOT be donor advised funds, foundations, or charitable gift annuities.
Reporting
Unfortunately, there is currently no code on the 1099-R to identify if the distribution from an IRA is a QCD. Accountants will not be able to tell that a withdrawal was used for a QCD without information from you. As such, you will need to inform your accountant and include the information on your return. For those of you who use Turbo Tax or Tax Act, you will be asked if the distribution from your IRA was transferred to a qualified charitable organization.
While there are a number of rules associated with the QCD, it is worth familiarizing yourself with them due to the potential tax benefits. This is one of the few rules in the tax code that allows you to have your cake and eat it too! Our planning department and client service professionals are very familiar with these rules and can assist you in making sure that it is completed properly. So as tax season approaches, know that there are opportunities in the Spring as well as throughout the year to do good and pay less taxes for doing so. If you have any questions or are interested in making a Qualified Charitable Distribution, please contact your advisor today.
For a comprehensive review of your personal situation, always consult with a tax or legal advisor.  Neither Cetera Advisor Networks LLC nor any of its representatives may give legal or tax advice.