2022 Virtual Market Forecast Presentation
Event Featured Image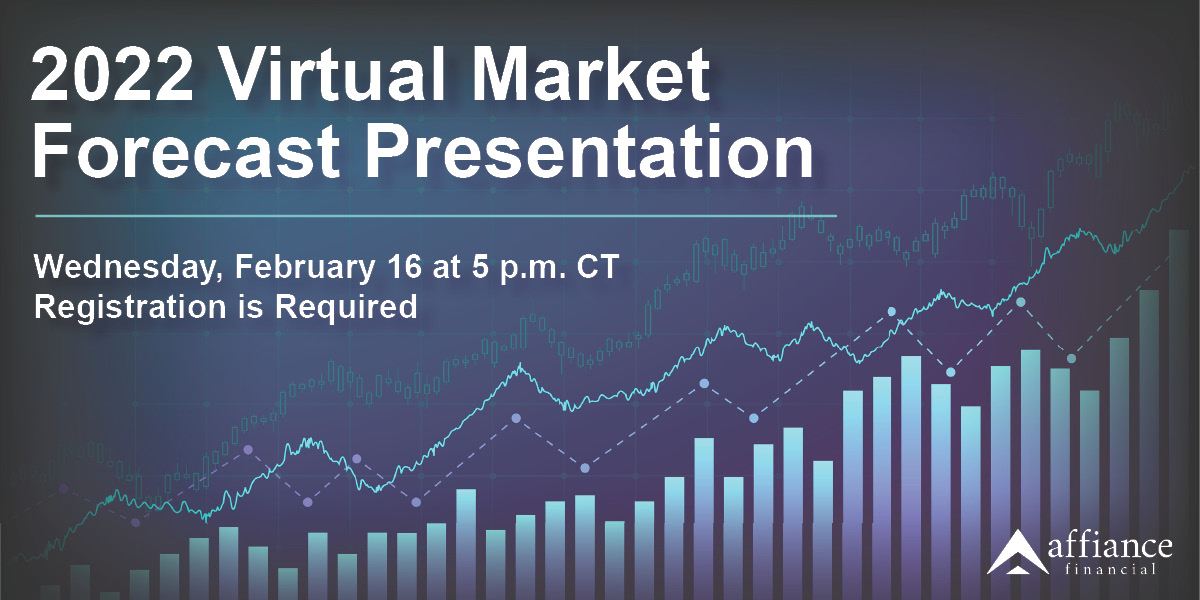 Join Affiance Financial's discussion on the state of the economy and our expectations for the markets in 2022. We will try our best to put some of the events from 2021 into context, in the hopes of creating clarity and perspective as we move into the new year.
Please click here to register for this virtual event!
Please Note: There are no assurances that the content made reference to directly or indirectly in this webinar will be profitable, or suitable for your individual situation, or prove successful. Due to various factors, including changing conditions, the content is only reflective of current opinions or positions and is subject to change at any time and without notice. Moreover, you should not assume that this webinar serves as the receipt of, or as a substitute for, personalized investment advice from Affiance Financial. Please remember to contact Affiance Financial if there are any changes in your personal/financial situation or investment objectives.