2023 Virtual Market Forecast Presentation
Event Featured Image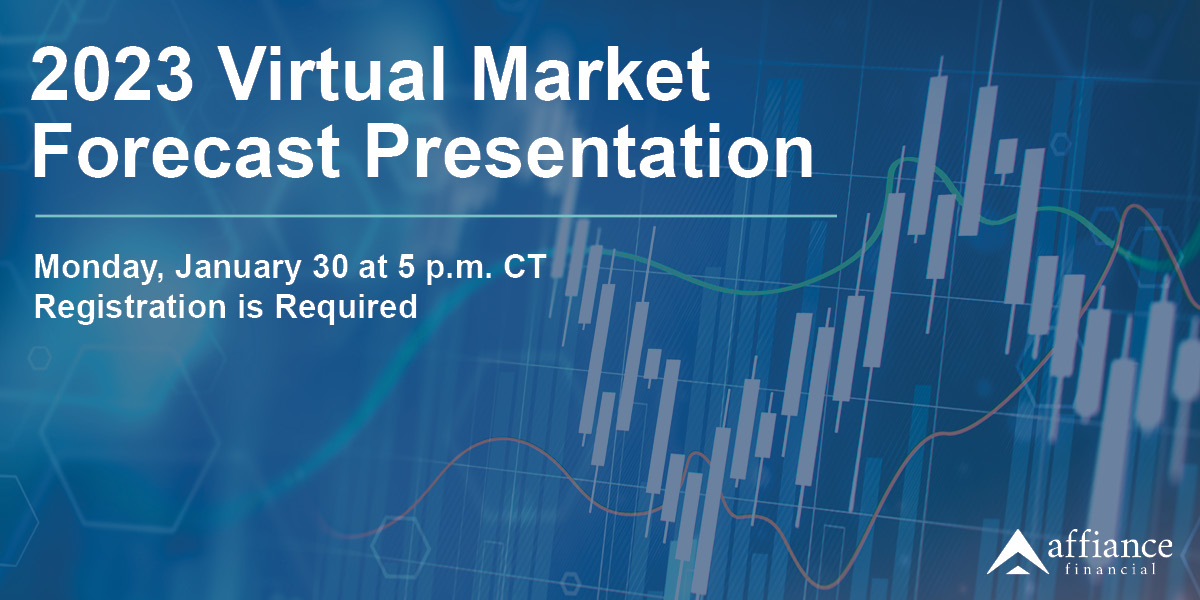 Join Affiance Financial as we discuss the state of the economy and our expectations for the markets in 2023. We will try our best to put some of the events from 2022 into context, in the hopes of creating clarity and perspective as we move into the new year.
Registration is required for this virtual event.
Click here to register for our 2023 Virtual Market Forecast Presentation.