Webinar: Introducing Schwab Alliance
Webinar
Event Featured Image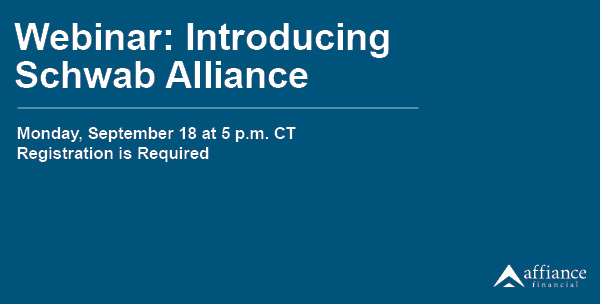 Join Affiance Financial on Monday, Sept. 18, at 5 p.m. to learn about Schwab Alliance. During this 30-minute webinar, we will be introducing you to the platform and sharing several important features.
Please click here to register for this virtual event. Registration is required.
Watch the video below for step-by-step instructions on how to set up your Schwab Alliance account prior to our webinar.