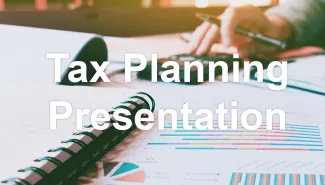 2017 Tax Planning Presentation
Thank you to everyone who attended our Tax Planning Presentation on October 3. Seth presented valuable information regarding the recent changes in Minnesota and Federal Tax legislation, as well as some end-of-year tax strategies and reminders. Please click the graphic below to begin the presentation. 
As always, we value your feedback, so please don't hesitate to reach out to your adviser with any questions or comments.