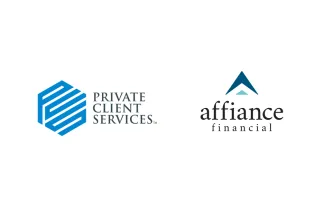 PCS — A Fiduciary Partner
Much ado was made in early 2016 when the Department of Labor (DOL) announced its fiduciary rule for retirement accounts. The rule sought to hold the entire investment industry to a higher standard, by requiring that all investment advisors act in the best interests of their clients without being compromised by their own personal interests. The rule continues to appear in headlines today, as it endures delays and reexaminations, ultimately resulting in confusion.
But here at Affiance Financial, whatever happens with this ruling means very little to our day-to-day operations. That's because our firm is a "hybrid," meaning our financial planners are registered representatives of a broker/dealer and investment advisor representatives of a Registered Investment Adviser (RIA). As such, they have been legally held to a fiduciary standard for years.
In fact, acting as a fiduciary is so central to what we do at Affiance Financial, it's one of our firm's core values.
As of May 15, 2017, Affiance Financial has partnered with Private Client Services, LLC (PCS), to serve as our new broker/dealer. PCS is a well-respected independent firm based in Louisville, KY, that specializes in supporting the operations of hybrid financial planners, like those at Affiance Financial. As such, they understand the unique challenges and opportunities of being a hybrid, and are ideally-suited to helping us do our best work.
The 2016 DOL ruling was good for the investment industry and great for investors. We are proud that at Affiance Financial, we were well-ahead of the ruling, and have been acting as fiduciaries for our clients for years. We believe our new partnership with PCS will allow us to do an even better job of this, and bring us one step closer to our mission of making lives better.