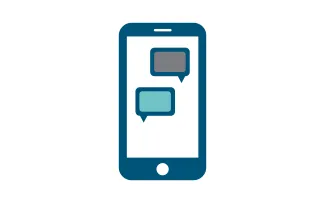 We Can't Accept Texts — Here's Why
For many of us, texting has long replaced calling. Phone calls can be time-consuming. They don't always come at convenient times. And, it can be hard to keep a phone call private. Whereas texting is generally more efficient, less disruptive, and private. We understand. But we can't accept texts at this time.
You might not realize it, but written communication between you and your advisor is monitored, reviewed, and retained. The Investment Advisers Act requires us to make and keep certain books and records relating to our business. We are required to designate and permit only the forms of written communication that can be made in compliance with the books and records requirements of the Investment Advisers Act. In other words, we are prohibited from using written communication that cannot be made in a compliant manner. This is the problem with texting as of now. We currently do not have a way to monitor, review, and retain text messages.
Our digital communication archiving is retained by an independent vendor. They understand the need for text message archiving and have been working on developing a solution for more than a year. But, they aren't willing to risk their reputation by releasing a service before it is ready, and we respect that. We are hopeful that a text-archiving solution will be ready sooner rather than later. And we are confident that when one is ready, it will be top notch.
So, please do not text your advisor — they remain available via email or phone call. And please understand that they are staying compliant with the rules, which were developed in your, the client's, best interest. We appreciate your patience as we too remain patient.