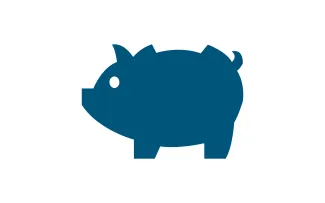 What Led Our Advisors to the Financial Planning Industry?
Ever wonder what led our advisors to the financial planning industry? In honor of April being financial literacy month, we asked our team what sparked their interest in becoming financial planners.
Kyle Berg, Financial Planner — As a kid, I was not taught the importance of money management. This led me into life not knowing much about how to manage my personal finances. After learning my lesson, I decided it was important to make sure others, especially my kids, learned to avoid the financial mistakes I made.
I graduated college with a degree in public relations, political science, and athletic coaching, but ended up getting a job as a licensed banker for Wells Fargo. There, I worked with high-net-worth individuals providing them with business- and investment-related services. That job, along with my desire to instill healthy financial habits in my clients, sparked my interest in wealth management, leading me into a career as a financial planner.
Steve Drost, Financial Planner — If you have met me, you know I'm a people person. I enjoy meeting new people and getting to know what makes them tick. On the other hand, I am also fascinated by numbers and always have been. This made deciding my major in college simple — Finance (though I actually double majored in Finance and Real Estate). Financial planning allows me to combine my passion for finance and people into one. Knowing that I am helping people reach their goals is what keeps me going each day. Even outside of the office, I enjoy slipping reminders to save into everyday conversations to get others to start realizing that their financial dreams are possible.
Brendan Halleron, Financial Planner — I wanted a vocation that made a tangible difference in the lives of others. Coming from a corporate background previously, it's an immense motivation to get up each morning to serve others by helping them work toward their goals. As human beings, we rarely get the chance to see our life from an impartial third-party perspective. Offering this perspective is exactly how financial planners can help their clients.
Dan Lear, Financial Planner — The three most important things in most people's lives are family, career, and money, and as a financial planner I get to help with all three of those. I am able to help clients get the clarity they need so that all of these things can fall into place, helping to make their lives easier and simpler. I studied Finance in college, but also Psychology, because financial planning is more than just the numbers. It's about giving people the opportunity to focus more on things that are important to them, like their families and careers, by helping them prepare for the unexpected.
Steve Lear, Principal, Financial Planner — My interest in finance started as early as junior high. I enjoyed learning about math, economics, and even sales, which led to an interest in advising others on these topics. My passion for helping others become financially sound grew as the years went by, leading me to start an independent firm in 1989, which merged into Affiance Financial, LLC in 2000. The industry was still very new when I started, and I'm extremely proud of how far we've come.
The thrill of problem solving and helping others is very satisfying. For more than 35 years, I have been working to make people's lives better. I want to help them create a sense of security so they can worry less about money and more about what they love so that they can concentrate their time and energy on family, work, philanthropy, and leisure. My goal is simple: I want to repair the world by demonstrating how we can embrace differences, understand our instincts, and become financially capable.
Steven Schoenberger, Financial Planner — After working as an estate planning attorney and helping individuals and families with life insurance planning, I knew I enjoyed helping people secure their futures. I was comfortable having important, but often difficult conversations. Transitioning to a financial planner was an easy step for me, because I was able to continue to work with people, which I love, and I could also have more optimistic discussions.
As a financial planner, I still use life insurance to plan for the unforeseen. My estate planning background is valuable too. But, rather than worrying only about what happens when someone is gone, I like to turn that part of the planning process into an aspirational conversation. Your will or trust describe what will happen when you are no longer here, but it is also important to plan for what you can do today in order to secure your future and the future of those you care about most.
Affiance Financial does not serve as an attorney nor an accountant, and no portion of our services should be interpreted as legal, accounting or tax advice.